12%
Cash Back
Expired Backcountry Coupons
Backcountry coupons
Backcountry.com's coupons and prices are the bee's knees. If you need quality products from the best brands in the mountain sports world, they've got it. With free shipping over $50 and some of the fastest shipping rates of any online retailer, you will be ready for your adventure. With 50,000 products from 250+ brands like North Face, Black Diamond, and Salomon, you'll find all gear you can afford at Backcountry.com. It's the first place most people look for outdoor gear on the web, and they have phenomenal customer service that is available via live chat, phone, or email all the time. You can find for Backcountry.com coupons on our featured retailers feed, and they are always running huge sales. The next time you need to pick up some new skiing or snowboarding gear, check Backcountry.com and you won't have much trouble finding anything you need for your next outing.
Backcountry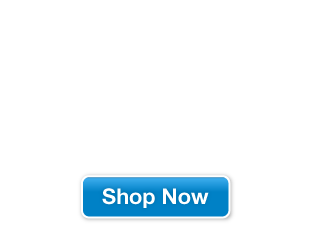 Backcountry
Reviews
Richard C
Temple City, California
Go to place
Backcountry is my go to place for all my cycling and outdoor needs. They stock the widest variety of clothes and parts. They have great customer service and great prices.
bongjin s
New Castle, Delaware
Arc'teryx Phase AR Zip-Neck Top - Long-Sleeve - Men's
Arc'teryx Phase AR so good!!
Joe D
New York, New York
always a pleasure
I just bought a BCA DTS beacon from backcountry.com - not only did they have the best price that i could find out of all of Activejunky.com's affiliates, they also offer FREE 2 day shipping on orders over $50. Considering i need the beacon for Chile this weekend, the fast free shipping saved me an extra $40! Add all of that on top of 7% cash back from AJ and there is no way to beat it. Always a pleasure shopping and saving with both sites!
jefferson g
berkeley, California
Cheaper than REI??
I needed a backpack for a two month journey through Mexico with the understanding that I never wanted to buy a pack again. I spent a couple months researching the most appropriate fit for a pack in my price range. I went in to a few stores until I found the one I fell for, the Osprey Atmos 60 pack. An online cost comparison brought up Backcountry.com and heavens be praised, it was signifigantly cheaper than REI, a huge shock for me. I ordered the pack, received it well before their estimate and was more than pleased with the pack I ordered. I will be going back for sure.
Tommy J
Denver, Colorado
Best in the Game
Backcountry is awesome. They have the best prices on ski gear and their customer service is unrivaled. I always recommend to friends!
Ethan H
Denver, Colorado
Backcountry.com is the Best!
No matter what item I'm looking for backcountry always has it in stock. Often I end up buying something that wasn't on my list because everything looks so good. Shipping is Usain Bolt quick, and customer service is top notch!
Bill W
Wilmington, Delaware
Great Customer Service
I've ordered from several online companies for my gear and Backcountry is the best. Quick delivery, easy returns if necessary and very good customer service on the phone.
Kevin M
Denver, Colorado
Top of The Gear List
Backcountry.com has fast shipping, lowest prices and great customer service. I made a purchase there and got free shipping and the product was at my door 2 days later. They also have a very friendly return policy, so if the product isn't what you were looking for you can send it back for a full refund. As far as gear retailer, Backcountry is at the top of the list.
Justin R
Denver, Colorado
Fastest Delivery, one of my favs!
Consistently a great shopping experience. Plus getting 10% cash back on all my purchases through Active Junky you can't go wrong.