11%
Cash Back
Expired The Clymb Coupons
The Clymb coupons
The Clymb is serious about cycling gear. So serious that they are a premium member-based website that partners with the most elite manufacturers in the business to offer you deals as low as 70% off retail prices. They have gear, apparel, and footwear in stock in their Portland offices. Sign up and start scoring deals from The Clymb! They also release some insanely hot deals on ski gear in the winter, and Active Junky has the inside line to some great discount codes and online coupons to help you save more cash and buy more gear at better prices.
The Clymb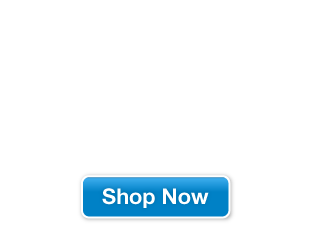 The Clymb
Reviews
Gary F
Torrance, California
Never received cash bacj
I have made several purchases with the Clymb thru the active junky links but I have never receive confirmation of the purchase in active junky or received any cash back.
Josh S
West Islip, New York
Place is Great
Check these guys out, they are awesome!
Anonymous
Best Outdoor Website
Great Service, great products
Nick T
Boulder, Colorado
Great deals
The clymb is a great shop to find really good deals on gear....sometimes up to 90% off no need for a coupon code. This is a flash deal site so you need to move quick, but if you do you will save a ton. The shipping tends to be a little on the slower side so keep that in mind, but great discounts.
Jon E
Lafayette, Louisiana
Fast Shipping
My Bern helmet from The Clymb came today just in time for the winter season. I always appreciate how fast their shipping is so I'm not waiting forever. Added a 20% off coupon to make it super cheap. Still my favorite online store. Thanks Guys! Keep up the great work and awesome deals!
Ashley P
Denver, Colorado
Great Deal!
Found a couple of coupon codes for the Clymb, which helped me grab a few extras when shopping for my son. The variety on the site is a plus and everything is fairly easy to navigate. I'll be watching for a good deal on a winter coat.
Nathan E
Burlington, Vermont
Thumbs up
Had to call The Clymb today in order to figure out why my coupon wasn't working. I spent five minutes on the phone with a pretty friendly customer service rep. and the discount went through. Never had this problem but even with the mishap everything went pretty smooth. Yes, I will be shopping here again.
Jacob M
Chesterfield, Virginia
Great
got a pair of sweet discounted skullcandy earbuds. Shipping was fast and the process was easy. I've heard good things about their customer support but I've never needed it.
Lawrence K
Redmond, Washington
Love The Clymb
The deal at The Clymb change weekly and are always better than anywhere else. You sometimes have to act fast as items sell-out quick. One issue that I have is that when I order from the Clymb through ActiveJunky I don't automatically get my discount. However ActiveJunky is good at following-up when I point out the issue.