6%
Cash Back
REI coupons
REI embodies all things outdoorsy and their staff is incredibly knowledgeable when it comes to outdoor gear and apparel. They carry the biggest brands in camping, ski, snow, hike, run, paddle and bike gear and they've been offering it to you since 1938. They have stores all over the country and REI's online store is absolutely stocked. REI is one of the most recognizable retailers in the outdoor gear world and REI coupons are a great way to save money on the awesome outdoor gear and apparel that you use and buy every year. If you are an REI member, you will earn your REI dividend at the end of the year, and get cash back from Active Junky on top of it! To triple your savings, check the REI retailer page on Active Junky for discount codes and exclusive REI coupon offers we make available to all Active Junky members.
REI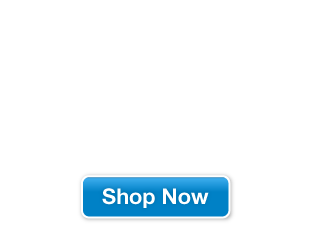 REI
Reviews
Maximilian B
Boulder, Colorado
REI: a good all around outdoor dealership
REI is a great all around outdoor store for multiple reasons. In terms of member benefits, REI is an unmatched distributor of outdoor gear that strives to provide their customers with high product satisfaction. This store provides nearly all camping supplies that one would deem necessary before leaving on any type of back-country trip, making preparations that much easier. One potential drawback to this outdoor dealer is the sale items tend to be limited in relations to the number of available products in the store. REI does do a good job providing a selection of products and brands for each outdoor discipline. The only drawback to this type of product distribution is that REI consequently tends to lack the more specialized outdoor gear available in some of the more sport oriented outdoor dealerships.
Melissa L
California
Dog Harnass Saves Dog, Again and Again
You wouldn't think that a simple hike in the mountains with your dog could be a treacherous tale, but when my Jack Russell Terrier/Pointer mix pup sets her sights on a rambunctious squirrel, there's no stopping her. On one of our outings, while keeping a brisk pace up a steep hill, my dog, Nora, caught the scent of one such squirrel and took off after her. The squirrel saw a quick escape and leaped over a cliff to a tree quite a distance away. Nora, thinking she could sail like the squirrel did, flew over the cliff as well, not making it to the tree. Luckily, I had just purchased the Ruff Wear DoubleBack Dog Harness from REI and instead of this resulting in Nora plummeting to great depths and landing on jagged rocks, she hung over the cliff like a briefcase, comfortable yet confused. This squirrel got away, but Nora refuses to give up, and finds herself hanging from cliffs in her harness on a regular basis.
Mike D
Vancouver, Washington
One of the best outdoor stores known to mankind
Ok. If you are not a member of REI, the store can seem a bit overpriced. It is not difficult to find the same product for less money on Amazon. However, becoming a member transforms REI into the greatest outdoor store ever. Here is an example: I purchased a pair of Salomon XD trail running shoes about two years ago. They were fantastic. Lightweight, waterproof, grippy and an amazing quicklace system. The shoes did not hold up well, though. Fortunately, my REI membership saved me from getting stuck with a crappy pair of shoes. When the sole of the shoe started to seperate, I brought them back to REI, and it exchanged them for a new pair. The next pair lasted another nine months, maybe, before the lace system at the front of the shoe wore a hole through the gore-tex liner. Back to REI and another new pair. Nine months later, again, the lacing system wore a hole through the shoe. This time, REI exchanged the Salomon's out for a pair of Merrell Moab Gore-Tex hiking shoes. All of this cost me only the original $150 for the shoes and $20 for my lifetime membership. How many other stores offer such service? As a side note, I noticed that Salomon changed the design of its lacing system on the new XR Crossmax. Apparently I was not the only one with this problem.
Dl G
Los Angeles, California
Top Five
REI, is not just your outdoor enthusiasts' store. It literally IS your store. With a paltry $15 lifetime membership, you earn dividends at the end of the year from all of your purchases (regular priced items only). What a nice surprise to shop there and have the register associate asks, "Would you like to use your dividend?" I've purchased boots, rain gear, trekking poles, etc. Most recently, I picked up a Garmin 210 GPS watch and the salesman spent over thirty minutes with me on different GPS watches that fit my needs and my budget. REI is literally one of the few places I shop that makes me feel like excited to give them my business. I've been to countless outdoor shops and REI is right near the top of my list.
Jason A
Los Angeles, California
Prepare to get your fix
REI is a great store for any active junky to get their fix, or at least get equipped to get their fix. If I ever have trouble gaining inspiration for my next adventure, REI usually picks up the slack. I especially love their REI brand clothing. It's good quality clothes at a reasonable price. The quality isn't quite up to par with brands like North Face or Columbia, but if you don't want to pay top dollar, it is a great alternative. I spent a year in South Africa and I spent many days trekking through the African bush in my REI brand clothes, and they held up their end of the "bargain". The clothing is rugged yet comfortable, I couldn't ask for anything more! The only reason I give it 4 stars instead of 5, is because they seriously lack in the water sports category. But hey, nobody's perfect.